D. I . Y.
This is my first DIY post. Don't know why because I love to get crafty. (But I suppose, I find this more of a personal blog than anything else.) I was inspired to do a terrarium for a while (hence all the DIY terrarium tutorials on the web before this one) but lacked the materials, however, recently I was buying flowers and found everything needed. These sweet terrariums bring the outdoor life inside and are super easy to create & maintain.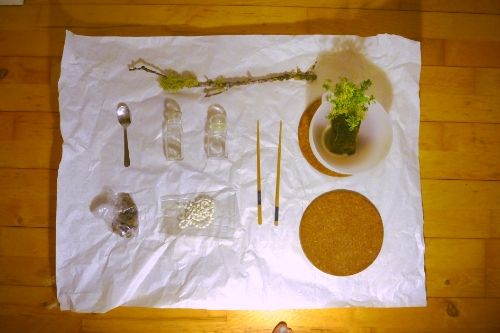 Moss

Tiny spoon

Jars - any size, up to you

Chopsticks

Soil

Charcoal

Shells / rocks
In General, not much. Plus, you can add any other tiny trinket you might find interesting. I couldn't find charcoal at the flower shop near my place, so I explained to the shopkeeper the purpose of it and despite the language barrier she was able to provide me with some materials that have the same purpose.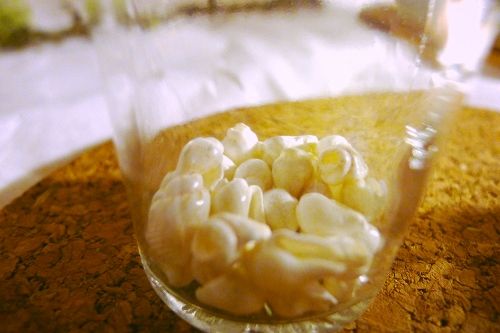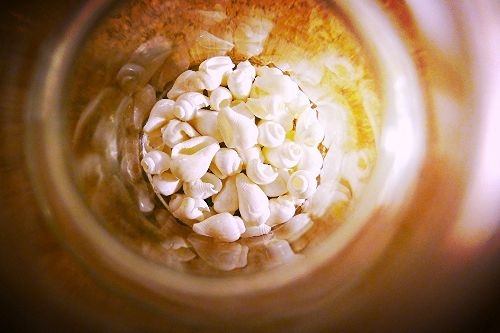 Step 1:
Add a base layer - this is where you add
either
shells or rocks or a mix of both.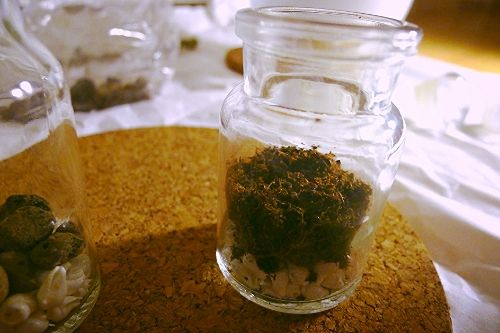 Step 2 (left): Add a thin layer of charcoal -
this
is
what cleans the air.
Step 3 (right): Add soil, (depending on the size of
your
jar) you can
play around
with this and
create the illusion of a landscape.
I used tiny jars so that was not possible.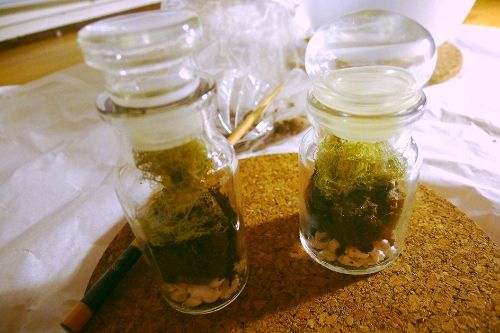 Step 4: Add the moss or if using a bigger jar a
terrarium plant/s
and voila, simple!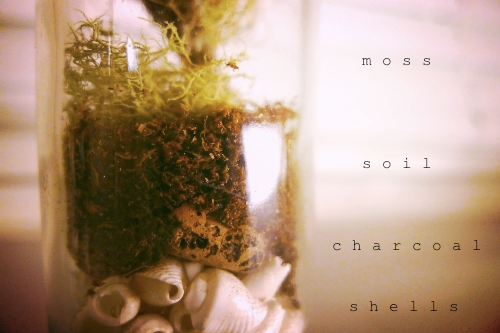 I'm really happy with the outcome of my two tiny terrariums. I've only added a few drops of water and they are suppose to be set for a couple of weeks (but don't cite me on that).
I hope this at least sparked some inspiration in you,
enjoy,
and have a lovely day
ᵕ꒶̮ᵕ